about us
Hunters Hill Junior Rugby Club is one of Sydney's premier Junior rugby clubs.
With our home ground at Boronia Park we offer a rugby experience for boys and girls from as young as 4 years of age with our TryRugby program through to 18 years of age in the Junior and what could only be classifieds as 'opens' in our girls and ladies touch program.
A homegrown
waratah
Andrew Kellaway is already
making a name for himself
in Super Rugby
Bio's on Andrew Kellaway, Nick Kellaway, Hugh Roach & Andrew Edmonson will be coming soon. Stay tuned!
CELEBRATING
125 years
IN 2017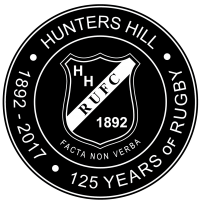 our history
Established in 1892, Hunters Hill Rugby is one of the oldest suburban Rugby Clubs in NSW.
Sydney Morning Herald records indicate that a trial match was played against St Ignatius College at Riverview, on the Queens Birthday long weekend of 25 May 1892, and our first competition game for the season scheduled against University 3rds at Hunters Hill on 28 May 1892.
In 2017 the club celebrates in 125th season at our spiritual home of Boronia Park. Over the last 125 years the Club has maintained its strong affiliation with Boronia Park, funding many upgrades of the facility which is now the envy of many other Sydney Clubs.